Contractors:
Welcome To The
Spartan Army.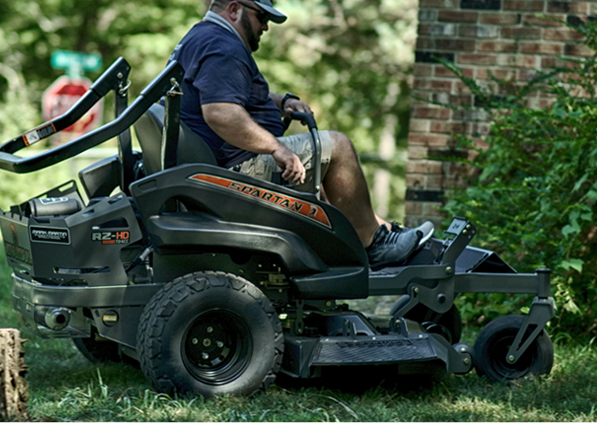 Thank you for your interest in the Spartan Army and raising your hand to help. Taking time to ease the burden of folks who need a hand makes a big difference. The simple act of mowing their lawn lets them know they're not alone. Now, take the next step. Enter the fields below.

How You Can Help
We are asking you to donate your time and regularly mow and edge at least 1 lawn over the course of the season. As needs arise, Spartan will reach out to you to asses your availability and schedule a yard for someone who was nominated in your area for either the entirety of the season or on an as-needed basis.

Seasonal
Battle Plan
Schedule recipient into contractor rotation
Mow recipient's lawn through season
End of season celebration and rewards
Stripes Ahead
As a valued Spartan Army contractor, your commitment to the mission shows. Now you can proudly display it wherever you go with t-shirts, stickers, hats, gaiters and other Spartan Army swag.
In honor of your service, we will sponsor an end-of-season party. It's our turn to serve you and all of our valued Spartan Army contractors. We'll celebrate a job well done around the brotherhood of a cookout, with prizes, swag and more at a dealer near you.